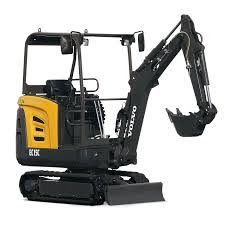 Dumpers & Excavators
Day Plant Hire offers the biggest collection of dumpers and excavators to hire in North London. Our reliable diggers, excavators and dumpers range from 1 tonne all the way up to 3 tonnes for larger projects. We know that machine breakdowns cost you time and money. This is why we offer reliable and affordable plant hire at the best possible price, all backed with our excellent customer service levels.
Need a dumper or excavator on site today? Compare our affordable hire rates and call 020 8441 4422 to arrange a delivery straight away. We guarantee the best prices, the best equipment, and instant service for all your site requirements.
| DUMPERS & EXCAVATORS | 1 DAY | 2 DAYS | 1 WEEK |
| --- | --- | --- | --- |
| SKIP LOADER 1TON 4WD 1200mm wide | £108.00 | £144.00 | £180.00 |
| DIGGER .8 TON .7 WIDE | £120.00 | £180.00 | £225.00 |
| DIGGER 1.5 TON 1M WIDE | £120.00 | £180.00 | £225.00 |
| DIGGER 2.5-3TON | £180.00 | £250.00 | £320.00 |
| PECKER FOR ABOVE | £120.00 | £150.00 | £180.00 |
| TRACKED DUMPER 750mm wide | £108.00 | £144.00 | £180.00 |
| | | | |
We Hire all The Following Dumpers and Excavators in London:
Electric Excavator
Hire an electric excavator from a very reasonable £500 per week plus VAT, including the HP Unit. Our battery powered excavators are low on emissions but big on power, easily handling the most demanding loads. For the ultimate basement digger with 0% emissions, look no further. No fumes diggers are ideal for the most eco-sensitive sites, and we have the class-leading 803 Wacker Neuson Dual Power Excavator in stock, ready to deliver in London and Herts.
Enquire Now for Competitive Prices
Micro Excavator
Smaller is better sometimes. When you have limited space on site and larger machinery is never an option, a micro excavator fits the bill. We have the ever-reliable Micro Digger Yanmar VO8 and the ultra-dependable Micro Digger Kubota K008 ready to hire. With expandable tracks 700mm wide, a micro excavator or doorway digger is small enough to squeeze into the tiniest space. Think size matters? Sometimes it does! Get in touch with us to discuss your requirements.
Enquire Now for a Cheap Hire Quote
1.5 Tonne Excavator
Need a 1.5T Digger? Our mini digger hire here at Day Plant makes everything easy for you.  With a Volvo Digger EC15D Hire you get one of the most durable items of machinery ready to get to work. Supplying leading brand name equipment, we also have a Volvo Excavator EC15C Hire at a very affordable rate. If you are looking for digger hire in London, Herts or need a great deal on a mini excavator hire, don't hesitate to get in touch with us today.
Enquire Now  For Immediate Delivery
3 Tonne Excavator
One of the biggest excavators in our fleet, a 2.5T Zero Tail ECR25D Digger scoops and shovels load after load. Working with proven effectiveness, our EC2.7T Diggers have a digging depth of 3M and offer the perfect blend of performance and fuel efficiency. All of our 3 tonne excavators are ready to hire with a range of attachments including buckets, concrete grippers and grapples. To book an excavator today, all you have to do is get in touch with us at Day Plant Hire.
Enquire Now For a Great Price Promise
Skip Loader 1T 4WD
Extremely competent over all types of rough terrain, the Neuson 1001 skip loading dumper is the all-round dumper. Versatile and agile, this four-wheeled 1001 dumper has a twin lock-drive system, making it very stable on the most uneven surfaces. Fitted with a high-tipping skip, it's the perfect Hi-Loft dumper to hire. 1.2M wide loaders make light work of tip into skip processes. If you are looking for a robust 1T dumper to hire, this is the model to choose. All of our skip loaders are available to book at very competitive rates.
Enquire Now For More Details
Tracked Dumper
Hiring a Hinowa 850 tracked dumper couldn't be much easier. Just tell us when and where you need it delivering and leave everything to us at Day Plant Hire. With the best prices for a tracked skip loading dumper, we lower the cost of plant hire in London for our customers. A tracked dumper is just 750mm wide and tips into skips with ease, making it one of the most resourceful items of site equipment. The Hinowa tracked dumper has a tipping action perfect for building sites, and you can hire one right here by contacting us today.
Enquire Now For The Best Hire Rates
Need to Hire a dumper or excavator in London? Contact Us!
Hire a micro digger in London & Herts from us here at Day Plant Hire. We have micro diggers, Kubota diggers and Yanmar diggers at competitive prices with immediate delivery. For a cheap hire on any type of plant, please contact us today, or get a FREE quotation by calling 020 8441 4422.